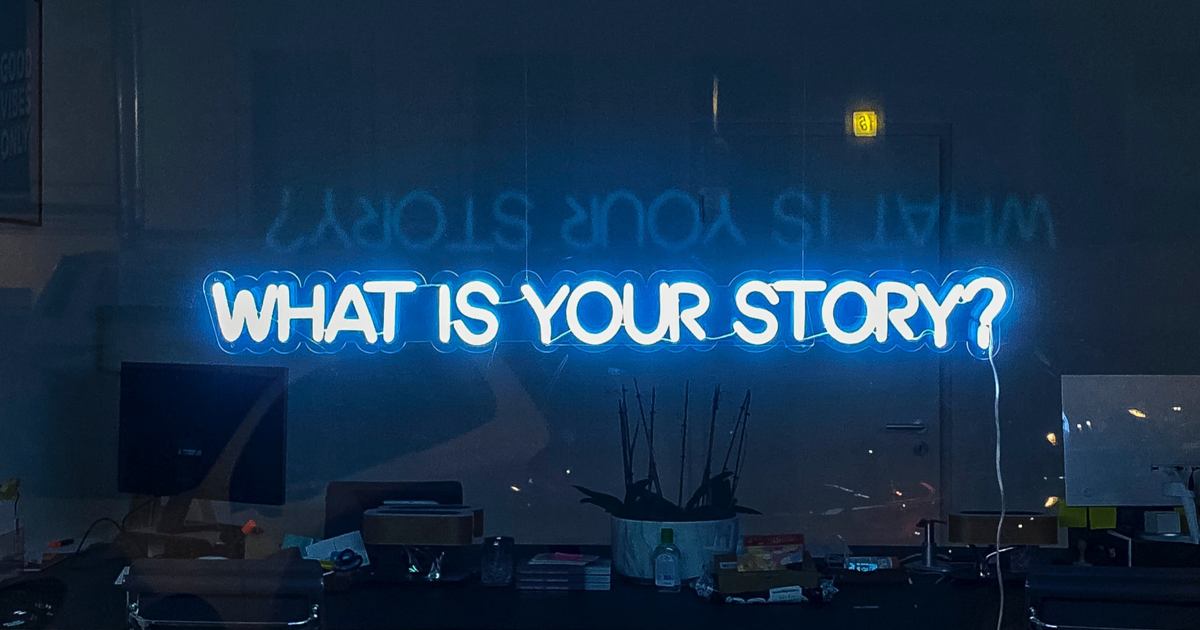 In the fast-paced digital age, where brands are vying for attention in a crowded online landscape, effective storytelling has emerged as a powerful tool for digital branding. A well-crafted brand story can captivate audiences, evoke emotions, and create a lasting connection. In this article, we will explore the art of brand storytelling in the digital age and delve into the strategies that can help businesses craft a compelling narrative for their digital branding efforts.
Understanding the Power of Brand Storytelling in Digital Branding:
Brand storytelling goes beyond marketing messages and advertisements. It involves using narratives to convey a brand's values, mission, and unique selling points. In the digital realm, where consumers are bombarded with information, a compelling brand story can cut through the noise and engage audiences on a deeper level. By weaving a narrative that resonates with your target audience, you can create an emotional connection, foster brand loyalty, and differentiate your brand in the digital landscape.
Aligning Your Brand Story with Digital Branding Objectives:
To craft a compelling brand story, it is essential to align it with your digital branding objectives. Determine the key messages you want to convey and ensure that your story reflects your brand's identity and positioning. Consider the emotions and experiences you want to evoke in your audience, keeping in mind their aspirations and pain points. By aligning your brand story with your digital branding goals, you can create a cohesive and impactful narrative that supports your overall brand strategy.
Embracing Authenticity and Transparency:
In the digital age, authenticity and transparency are highly valued by consumers. They seek brands that are genuine and open in their communication. When crafting your brand story, be authentic and transparent about your brand's journey, values, and impact. Share behind-the-scenes glimpses, customer testimonials, and stories that showcase your brand's commitment to its promises. Authenticity builds trust and helps in establishing a strong digital brand presence.
Engaging Visual and Multimedia Elements:
Digital branding provides a wealth of opportunities to incorporate engaging visual and multimedia elements into your brand story. Utilize high-quality images, videos, infographics, and interactive content to enhance the storytelling experience. Visuals can evoke emotions, convey brand personality, and create a memorable impact. Ensure that these elements align with your brand's visual identity and enhance the overall narrative.
Leveraging Digital Channels for Story Distribution:
Digital channels offer diverse platforms to share your brand story and amplify its reach. Leverage your website, blog, social media profiles, and email newsletters to distribute and promote your brand story. Use captivating headlines, compelling visuals, and concise storytelling formats to capture the attention of your audience. Encourage user-generated content and engage with your audience through comments, shares, and direct interactions to foster a sense of community and involvement in your brand story.
Evolving with Interactive and Personalized Experiences:
Digital branding opens doors to interactive and personalized experiences that can enhance brand storytelling. Explore interactive storytelling formats, such as quizzes, polls, and contests, to actively engage your audience and encourage their participation. Personalize your brand story by tailoring content to specific audience segments or by leveraging data-driven insights to deliver customized experiences. This level of personalization strengthens the emotional connection between your brand and your audience.