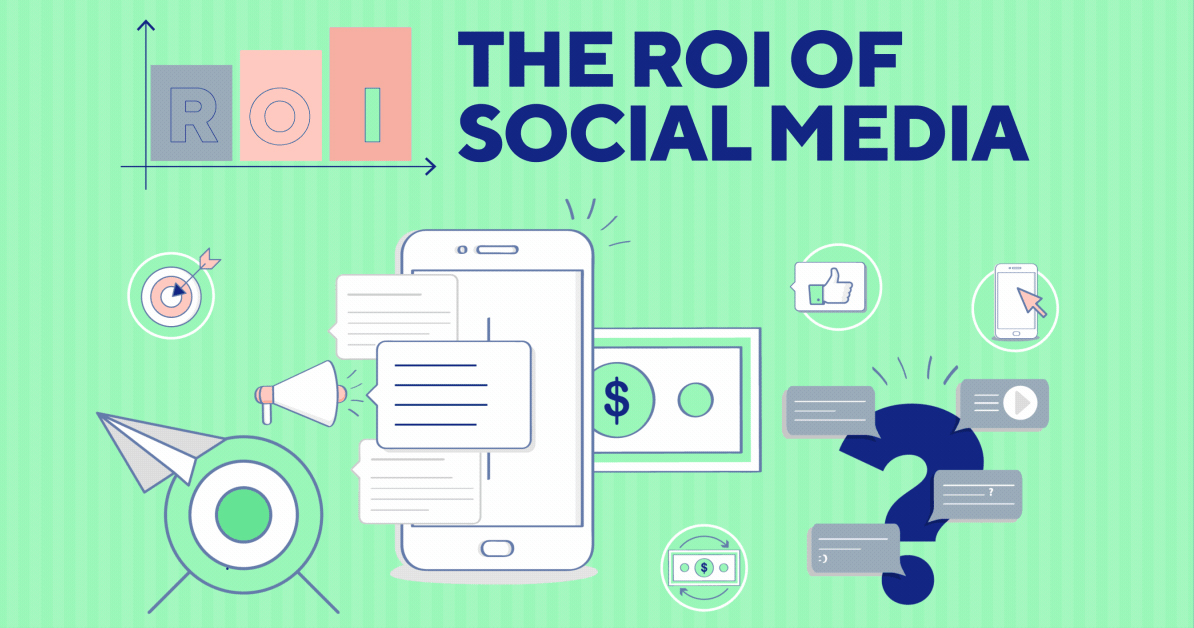 In the fast-paced world of social media marketing, it is essential for businesses to understand and measure the return on investment (ROI) generated by their efforts. For social media marketing agency, demonstrating the impact and value they bring to its clients is crucial. In this article, we will explore effective strategies and metrics to measure the ROI of social media marketing agency efforts. By leveraging these techniques, agencies can provide tangible evidence of their success and optimize their strategies to drive even greater results in the ever-evolving landscape of social media.
Define Clear Objectives and Key Performance Indicators (KPIs): To measure ROI effectively, social media marketing agency must start by setting clear objectives in collaboration with its clients. Whether it's increasing website traffic, generating leads, boosting sales, or improving brand awareness, aligning goals is crucial. Once objectives are established, identify specific KPIs that will track progress and measure success. These KPIs may include click-through rates, conversion rates, engagement metrics, or customer acquisition cost.
Implement Advanced Tracking and Attribution Methods: To accurately measure ROI, it is essential to implement advanced tracking and attribution methods. Utilize tools like Google Analytics, social media platform insights, and UTM parameters to track the effectiveness of different campaigns and channels. Implement conversion tracking to understand the direct impact of social media efforts on lead generation and sales. By attributing conversions to specific social media campaigns, agencies can gain insights into the true ROI generated.
Calculate Cost per Acquisition (CPA): Calculating the cost per acquisition is a key metric for measuring ROI in social media marketing. Determine the total cost of running social media campaigns, including ad spend, agency fees, and content creation costs. Divide this total cost by the number of acquisitions, such as leads or customers generated through social media channels. This calculation provides a clear understanding of the investment required to acquire each customer, allowing agencies to evaluate the profitability of their efforts.
Analyze Customer Lifetime Value (CLV): Measuring ROI should not be limited to immediate results but should also consider the long-term value generated. Analyze the customer lifetime value (CLV) by determining the average revenue generated from a customer over their lifetime. By comparing the CLV with the cost of acquiring customers through social media efforts, agencies can assess the long-term profitability and overall ROI of their campaigns.
Track Engagement Metrics: Engagement metrics play a crucial role in measuring the effectiveness of social media marketing agency efforts. Track metrics such as likes, shares, comments, and mentions to evaluate the level of audience engagement. Analyze the sentiment of comments and the quality of interactions to gauge the impact of social media campaigns on brand perception and customer engagement. Higher engagement levels often correlate with increased brand loyalty and potential conversion.
Conduct A/B Testing and Experimentation: A/B testing allows social media marketing agency to measure the impact of different strategies and tactics on ROI. Test variations in ad copy, visuals, targeting options, and campaign objectives to identify the most effective approaches. By comparing the performance of different elements, agencies can optimize their strategies, allocate resources efficiently, and ultimately improve ROI.
Provide Transparent Reporting and Insights: To build trust and showcase the value of efforts, social media marketing agency must provide transparent reporting and insights to its clients. Regularly share detailed reports highlighting key metrics, campaign performance, and the ROI achieved. Provide context and actionable insights to help clients understand the impact of social media efforts on their business objectives. Collaborate with clients to refine strategies and align future campaigns with their evolving goals.
Measuring the ROI of social media marketing agency efforts is crucial for demonstrating the value delivered to clients and optimizing campaign strategies. By defining clear objectives, implementing advanced tracking methods.