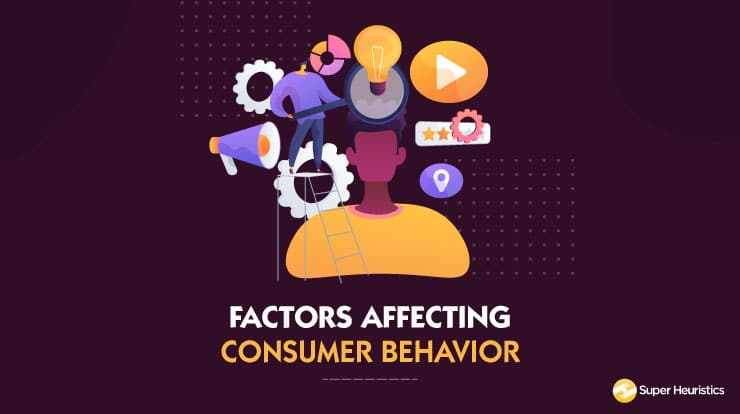 Digital branding is not solely about logos and visual elements; it also encompasses the psychology behind influencing consumer perception. By understanding the psychological factors that drive consumer behavior, businesses can craft effective digital branding strategies that resonate with their target audience. In this article, we will explore the psychology of digital branding and how it can be leveraged to influence consumer perception.
Emotional Branding:
Emotions play a significant role in consumer decision-making processes. By tapping into the emotions of your audience, you can create a lasting impact and shape their perception of your brand. Utilize storytelling techniques that evoke specific emotions aligned with your brand's values and positioning. Engage your audience on an emotional level through inspiring narratives, relatable experiences, and empathy-driven messaging. Emotional branding helps establish a deeper connection with consumers, influencing their perception of your brand positively.
Cognitive Bias and Brand Associations:
Cognitive biases are mental shortcuts that individuals use to simplify decision-making processes. Understanding these biases can be instrumental in shaping consumer perception. Leverage cognitive biases such as social proof, where individuals rely on the actions and opinions of others, by showcasing positive customer testimonials and reviews. Employ the availability bias, emphasizing the uniqueness and distinctiveness of your brand. By strategically aligning your brand with positive associations and appealing to cognitive biases, you can influence consumer perception in a favorable way.
Brand Consistency and Familiarity:
Consistency and familiarity play a crucial role in consumer perception. Consistent branding across all digital touchpoints fosters familiarity and builds trust. Implement visual and messaging consistency by using consistent brand colors, fonts, and tone of voice. Leverage repetition of brand elements to enhance recognition and create a sense of familiarity. Consistency and familiarity contribute to a positive perception of your brand, reinforcing trust and credibility in the minds of consumers.
Social Influence and Social Proof:
Humans are social beings, and social influence plays a significant role in shaping consumer perception. Leverage social proof by showcasing testimonials, ratings, and endorsements from satisfied customers or influential individuals. Utilize social media to create a sense of community around your brand, encouraging user-generated content and facilitating peer-to-peer interactions. Consumers are more likely to perceive a brand positively when they see others endorsing it, making social influence a powerful tool in digital branding.
Personalization and Consumer Psychology:
Personalization is a key aspect of effective digital branding. By understanding consumer psychology, you can tailor your brand's messaging and experiences to meet individual needs and preferences. Utilize data-driven insights to create personalized experiences, recommendations, and offers. This level of personalization creates a sense of exclusivity and relevance, positively impacting consumer perception. Personalized digital branding strategies tap into the psychological desire for individualized attention, strengthening the bond between consumers and your brand.
The Power of Visual and Interactive Elements:
Visual and interactive elements are integral to digital branding and can significantly impact consumer perception. Utilize compelling visuals that align with your brand's personality and elicit desired emotions. Implement interactive elements such as quizzes, polls, and augmented reality experiences to engage and captivate your audience. Visual and interactive elements enhance user experience, create a memorable impression, and shape consumer perception in a positive and influential way.